SAP MES – SAP Manufacturing Execution System
With the introduction of SAP MES, INTECIO offers a powerful and scalable turnkey solution that enables manufacturing companies to implement manufacturing and production processes. The solution offers a variety of functions and integrates existing ERP systems directly into the production area. It thus ensures comprehensive transparency at component and material level along the entire logistics chain.
This enables more efficient decision-making processes on the basis of reliable findings in your company.
By using SAP MES and analyzing the data obtained, you can achieve a continuous reduction in the error rate in the production and manufacturing processes of your company. The higher-level control of machines and plants through specifications from your company software leads to seamless communication between the PLC level and your SAP system. You have the possibility of directly integrating sensors and actuators into the production landscape of your company.
SAP MII – SAP Manufacturing Integration and Intelligence
In the age of digitalization and Industry 4.0, data and information form the basis of all decisions. The more information from different areas is available, the more well-founded the insights for making decisions in your company. Companies continuously generate and process large amounts of information and data. A large part of this data and information, as capital of the company, is irretrievably lost due to missing mechanisms and systems.
SAP MII (Manufacturing Integration and Intelligence) offers with SAPUI5 modern graphical user interfaces and flexible communication possibilities.
SAP MII is the ideal platform for mapping processes from production and logistics. The integrated OEE (Overall Equipment Efficiency) package from SAP offers you valuable standard functions that can be optimally networked with your ERP system. Missing but required functions and features are developed by your INTECIO consultant as a supplement to the system especially for you and integrated into the solution landscape.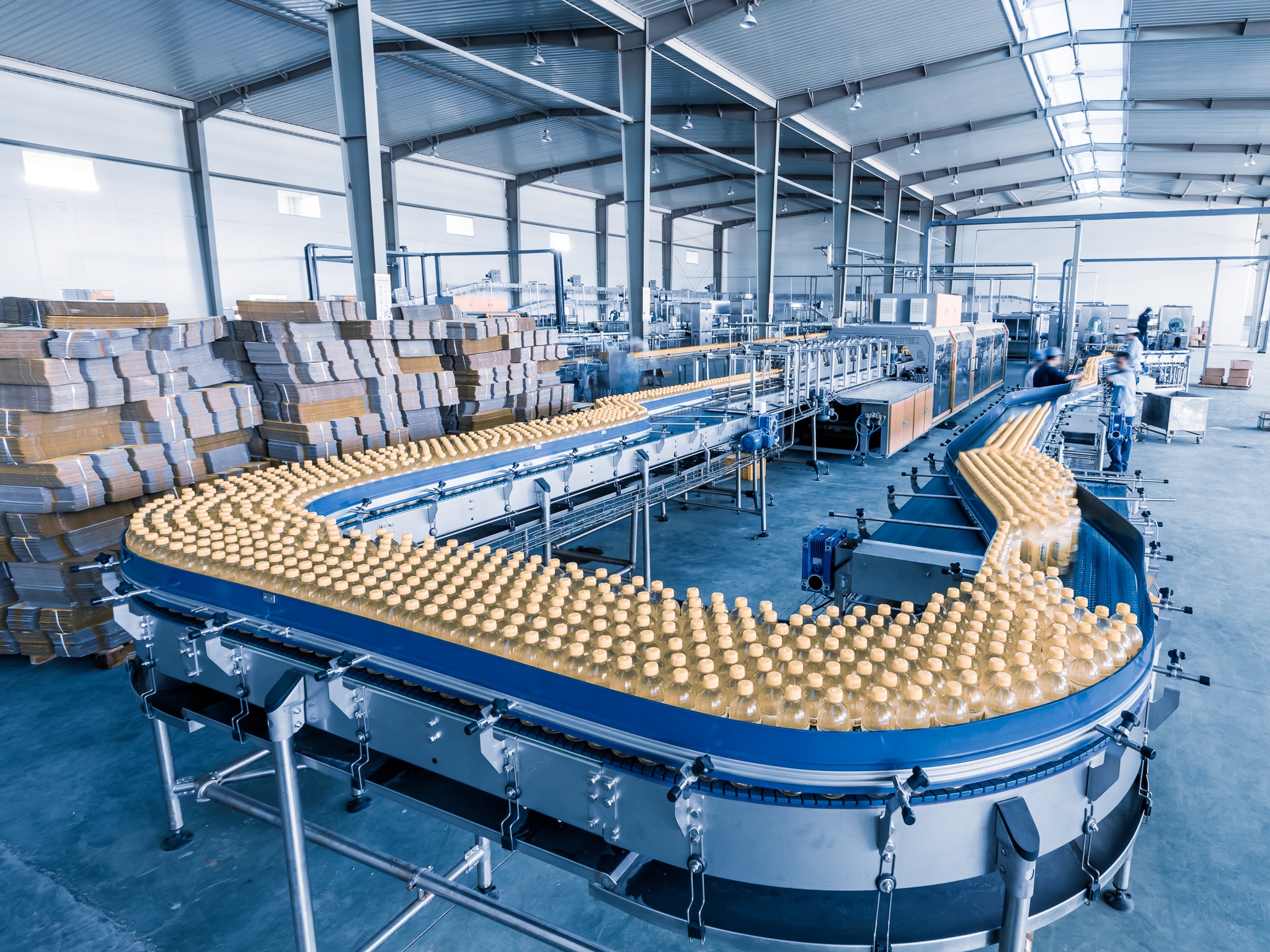 SAP PP – SAP Productionplanning
You can achieve efficient production planning and control with the SAP PP (production planning) module of SAP ERP. By implementing SAP PP, you support your production planning effectively and efficiently in achieving your goals. This SAP tool offers you a wide range of functions for the handling of smooth and interlocking processes in production. With SAP PP, you achieve shorter throughput times, high adherence to delivery dates, lower capital commitment and a high and even utilization of capacities. In addition, you are able to react flexibly to customer-specific inquiries in your production processes.
With SAP Production Planning, you control your products on a quantity and value basis within the logistics chain. As an IT system house, we – INTECIO GmbH – are your partner for integrating this module into your company's existing system landscape and expanding it according to your wishes.
SAP EWM – SAP Extended Warehouse Management
Extended Warehouse Management provides the ability to control warehouse processes and stock movements, minimize problems through improved warehouse efficiency, and transform various operations into an adaptive supply chain that uses its resources efficiently. As an enhancement of SAP WM, SAP EWM offers more flexibility in creating objects such as warehouse structure, picking, or putaway. Activity areas, work centers, and resources are also elements that are integrated into SAP EWM to enable holistic warehouse mapping. By 2025, SAP WM will no longer be supported by SAP EWM, but will be completely replaced – invest in the future now and move up.
The payback on an EWM implementation is guaranteed within 12 to 36 months from the beneficial use of the system. To achieve this and achieve a profitable return on investment, the technology must be used to improve and streamline operations, not just automate existing inefficient and outdated processes. Most EWM implementations have qualitative and quantitative benefits, such as fewer product handling steps, higher productivity, fewer errors, tighter inventory control, and improved inventory accuracy and order quality. In addition to mapping all internal processes, SAP EWM also provides standardized interfaces to key modules of your SAP landscape and external systems. In addition to the connection to your ERP or TM system, SAP EWM can take over the autonomous control of your automated systems by means of integrated material flow control (MFS).
SAP MFS – SAP Material Flow System
With the Material Flow System (MFS) you can connect an automatic warehouse to Extended Warehouse Management (EWM) without an additional warehouse control unit. You can set up the MFS in such a way that storage tasks (for example, from an identification point to a storage bin in an automatic high rack storage area) are divided into smaller tasks and these are transferred step by step by telegram communication to the respective programmable logic controller (PLC) responsible for them. The storage and retrieval of handling units (HU) can thus be carried out fully automatically without the use of any further software system. You can set capacity limits for reporting points, conveyor segments or resources. The EWM system then holds back tasks for the PLC as soon as these limits are exceeded. The same applies if the PLC reports a fault in the individual conveyors (vehicles, lines, message points). You can track, evaluate and influence the process in a warehouse management monitor that is included in the delivery.
SAP WM – SAP Warehouse Management
The warehouse management system SAP Warehouse Management is often used in logistics to represent standardized processes in the SAP system. Customer-specific processes can be mapped through enhancements in the form of SAP add-ons. SAP WM is a module integrated exclusively in SAP ERP. SAP's support for this product will end in 2025. SAP offers a replacement, which also comes with significant improvements, in the form of the standard software SAP Extended Warehouse Management (SAP EWM). As experts for SAP in production, transport and logistics, we offer you the necessary know-how for a smooth transition.
SAP YL 2.0 - SAP Yard Logistics 2.0
The innovative functions within SAP Yard Logistics 2.0 as well as the seamless integration with other existing SAP modules, but also with external systems, enable the optimization of intra- & extra-logistics. INTECIO's implementation of the module close to the hardware allows automated control of barriers, turnstiles, traffic lights as well as personless access control supported by the functionalities of self-service terminals. Furthermore, Yard Logistics 2.0 offers the ideal tool for controlling your yard processes through automated driver communication via pager systems, SMS, mail or WhatsApp, thus permanently reducing waiting times and thus costs. The mapping of various processes and tasks on the yard can be controlled and extended by the user via extensive customizing. Thanks to the integration of SAP UI5 interfaces and the associated compatibility with modern end devices such as tablets or smartphones, even regular and complete documentation of load securing via app or the recording of previous damage to a vehicle is no longer a problem with SAP YL 2.0.
SAP TM - SAP Transport Management 
Consolidate orders and get the maximum return on your transportation spend. Create precise demand and quantity forecasts for the fine-tuning of your transport planning. Improve your freight, fleet, and logistics management to provide real-time visibility into domestic and international shipments across all modes and industries.
Summary:
On-premise and cloud deployment, transportation and demand planning, interactive freight tendering, collaboration portal
SAP S/4 - intelligent ERP System
SAP S/4 HANA is an intelligent, integrated ERP system that runs on our SAP HANA in-memory database.
SAP DMC - Digital Manufacturing Cloud
Improve operational visibility with the SAP Digital Manufacturing Cloud solution, a manufacturing execution system (MES) that provides near real-time data and analysis. Execute manufacturing processes, analyze manufacturing and business data, and integrate systems with a cost-effective, high-quality, and resource-efficient approach based on Industry 4.0.
SAP R/3 - intelligent ERP System
A client-server version of the standard application software that enables companies to conduct their business more efficiently worldwide.
SAP LBN - Logistics Business Network
Benefit from an open, secure logistics network that connects business partners for cross-company collaboration and insight. The SAP Logistics Business Network provides a single point of entry to manage logistics transactions, exchange documents with key business partners, and gain visibility across the entire value chain.