Of course, there are many more…
Service from a single source
Our SAP consultants work in partnership and in an integrated manner with our customers. Each project involves joint stocktaking and needs analysis. The subsequent conceptual design phase includes workshops, strategy consultations and recommendations to find a solution that meets the customer's needs.
Together we define a package of service and maintenance services tailored exactly to your needs with fast response times. Our support structure gives you permanent access to your Intecio specialist.
By investing in innovative information technology along the supply chain, your logistics processes are optimized to a high degree and made more efficient. Standing and waiting times at your yard, in the warehouse or within your plants are reduced to a minimum through automated processes.
All your employees are doing a great job! However, even in a stable clockwork, challenges do occur. Our systems and applications are ideally suited to your needs and help your employees keep track of inventory, yard movements and production lines.
Focus on the individual – despite advancing digitalization, people are the linchpin of our economy. Do you want to be a gladly approached customer for carriers? Our experience in working with supplying
companies has shown which factors favor this.
Higher powers, such as weather conditions, staff shortages, economic fluctuations and pandemic situations, show us that we need to be able to act at short notice. Digitalized and automated processes help you to be flexible.
Sustainability is a high priority – also in the realization of technological projects and the expansion of digitization. We make sure that your processes are resource-saving and are always surprised how much paper is saved, for example, by implementing new systems.
+ Plus professional know-how in house
Our team consists not only of bright minds, passionate programmers, full-blooded consultants and problem solvers, but also has a high level of qualified and certified project experience and training.
There is no challenge that the Intecio team has not successfully faced yet. Time for new challenges!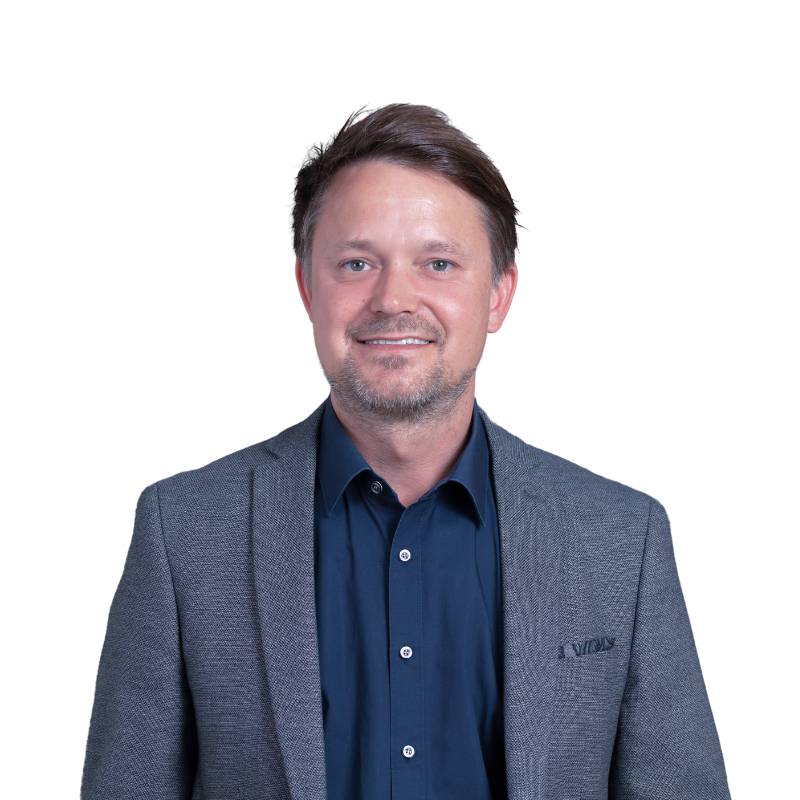 Christian Holzmann, Commercial manager
Get in touch with
Christian Holzmann
Intecio GmbH